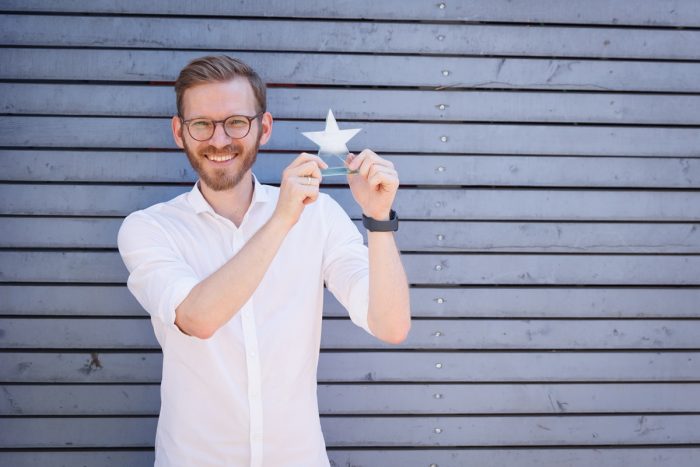 I'm incredibly proud that University of Vienna selected my lecture "Media Effects" for this year's teaching award. It was awarded in the category "Promoting Activation and Course Completion". And there was even a small ceremony during our summer fest — really cool!
I'm particularly happy that this lecture was selected for the teaching award. It's my first own lecture as a professor, and I began teaching it in Winter 2020 when I started my position in Vienna. My teaching assistant Julia Jeutter helped administer the course, and she was a great help setting everything up.
Having taken place during the pandemic, the course was digital only. And because I had already recorded all the lectures for the course anyway, and because I believe open science is very important, I decided to upload the videos.
So if you're interested in learning more about how people select media and how media affects people, check you can watch the videos online on youtube. (But note, the videos are in German.)
And if you want to see or download the slides, you can do so here.
I'm alway happy to get feedback, positive or negative. Please feel free to reach out!